Not to be confused with Unordinary (book)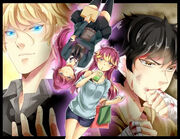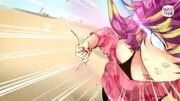 UnOrdinary, stylised as unORDINARY, is an original webtoon created and illustrated by Uru-chan. Initially hosted on Tapastic, it was then featured on LINE Webtoon's Challenge League before becoming a full-fledged webtoon on LINE Webtoon. It has become a popular series on LINE in both English and Spanish!
Its prologue chapter was released on the 24th May 2016 and the series was released weekly on Tuesday, but this has been changed to a weekly Thursday since the release of Chapter 15!
Ad blocker interference detected!
Wikia is a free-to-use site that makes money from advertising. We have a modified experience for viewers using ad blockers

Wikia is not accessible if you've made further modifications. Remove the custom ad blocker rule(s) and the page will load as expected.